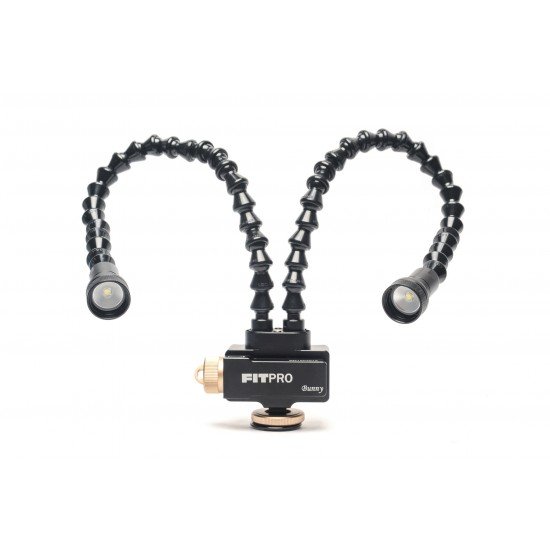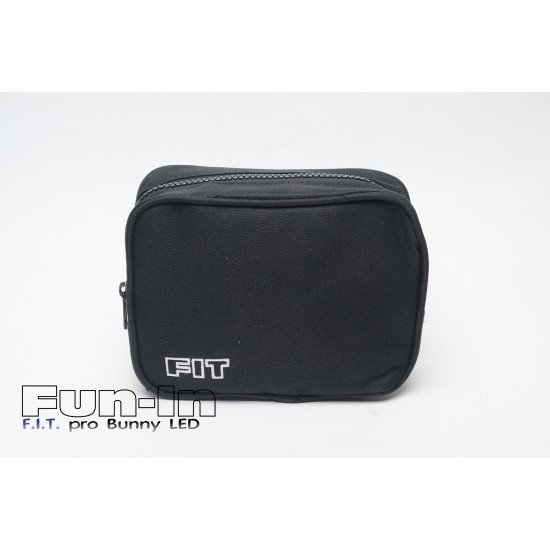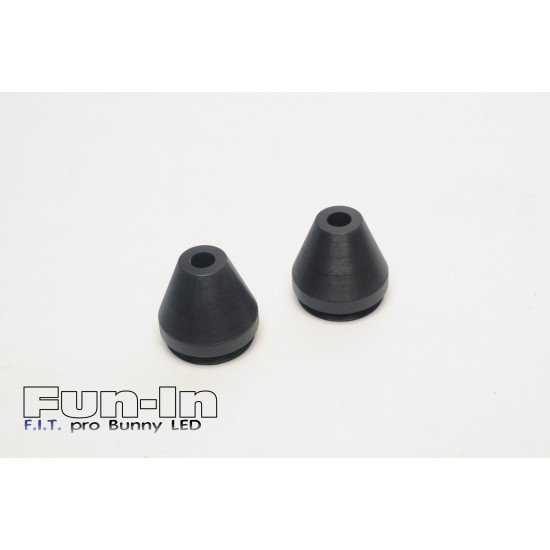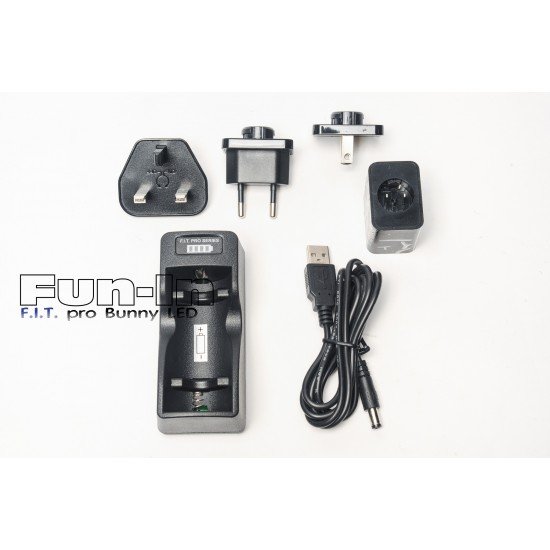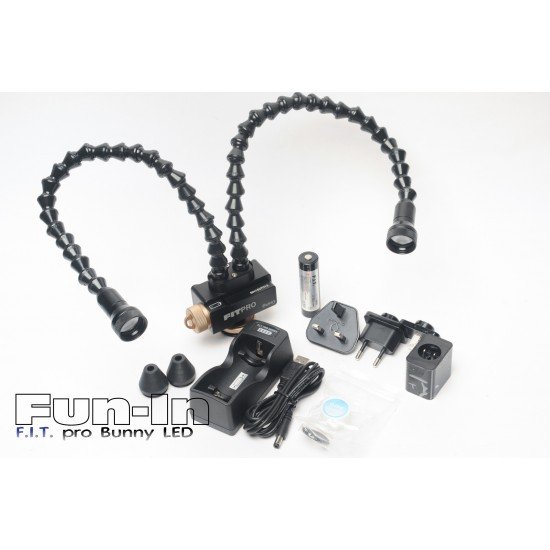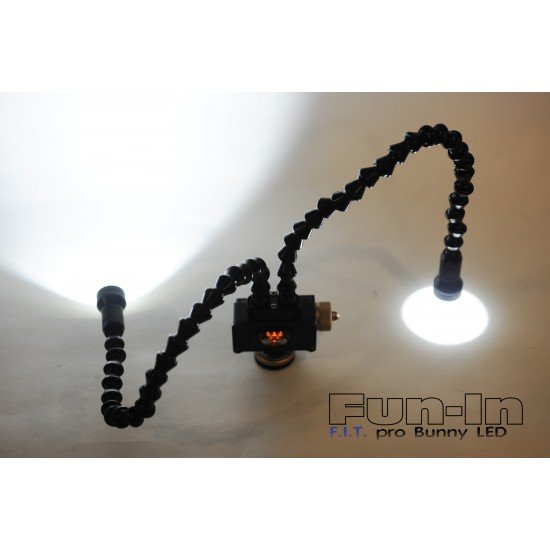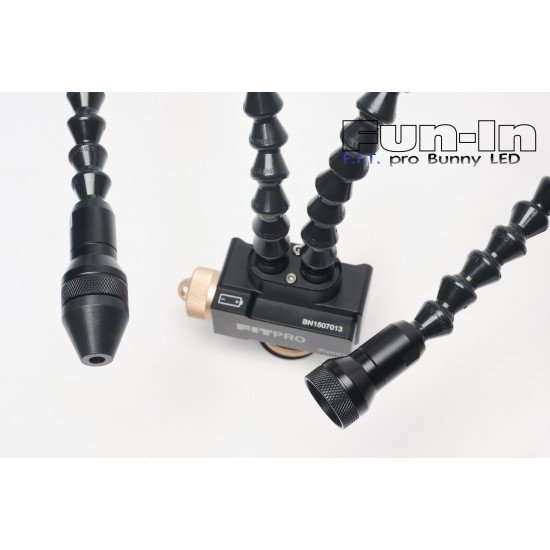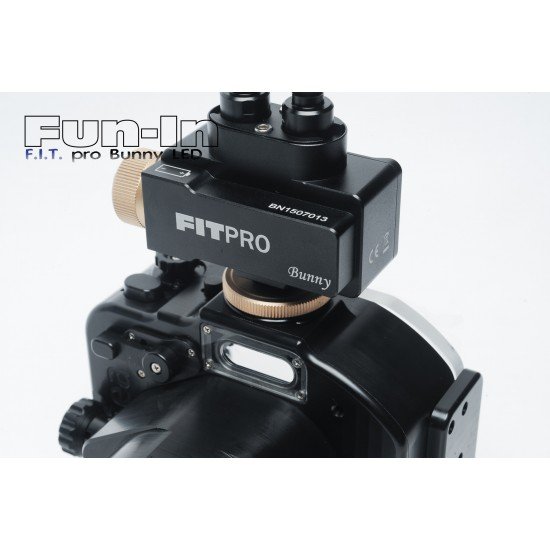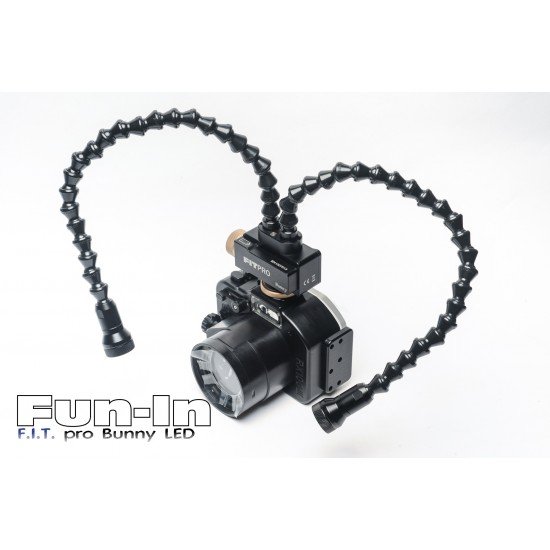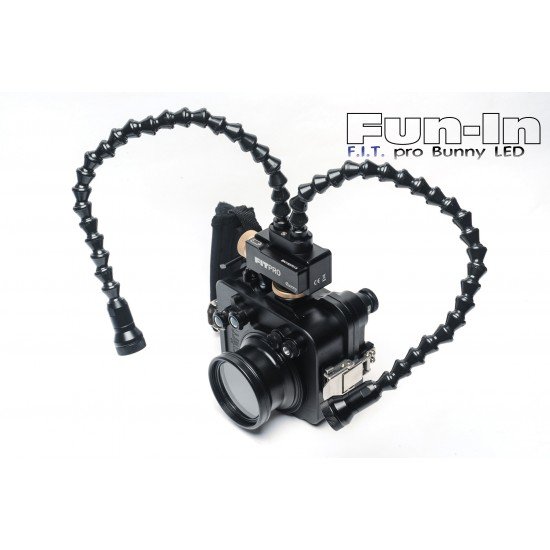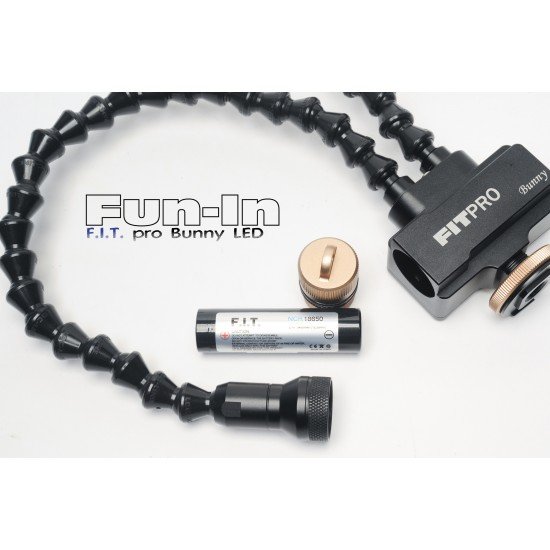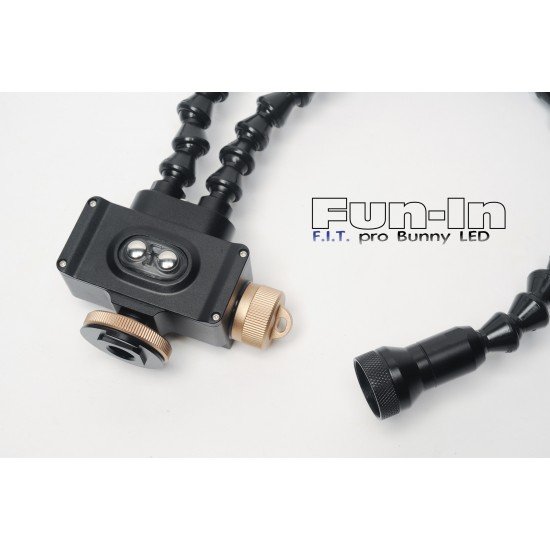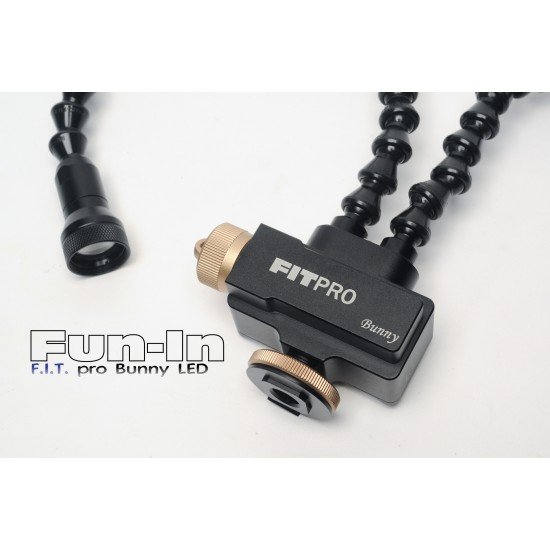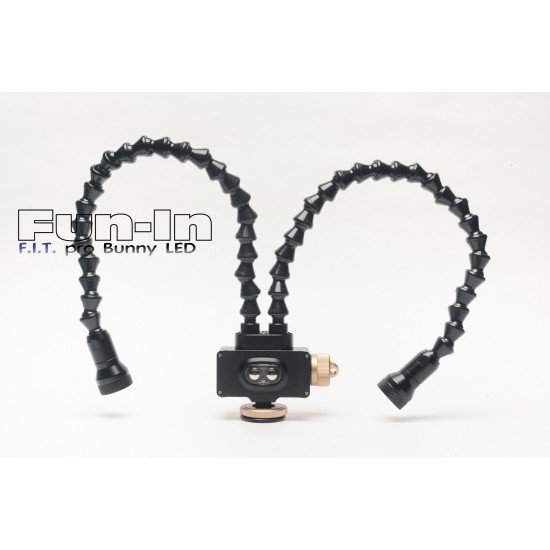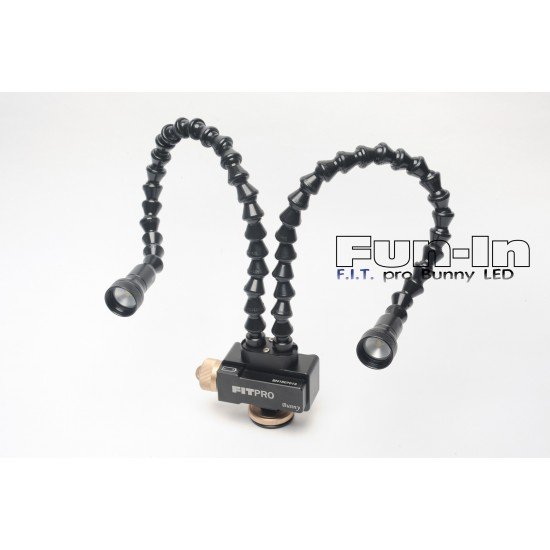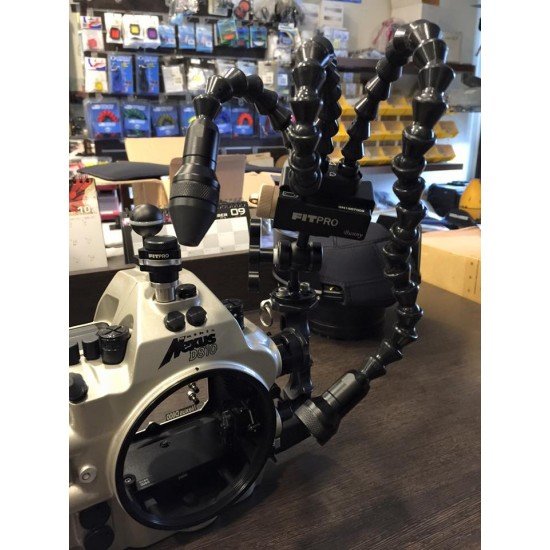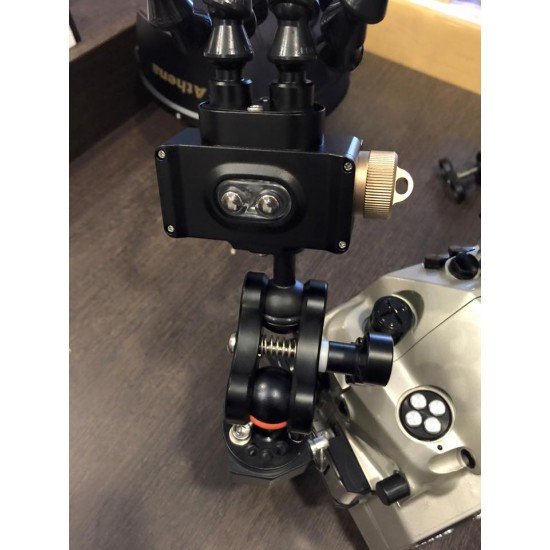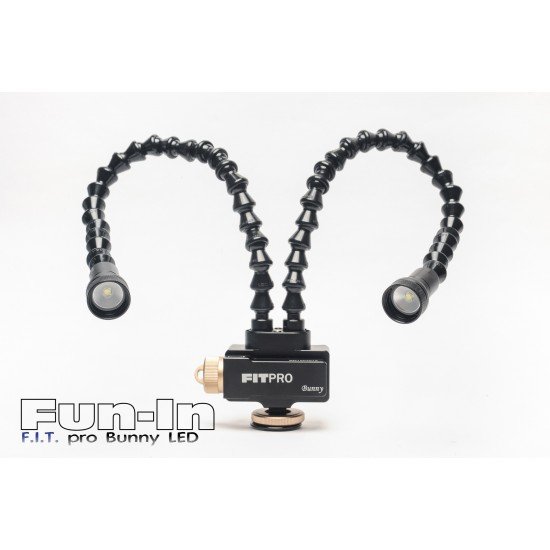 Choice -43 %
















F.I.T. Pro Bunny LED (Special discount)
[Description]
F.I.T. Pro Bunny LED
The features are:
It can be installed on any hotshoe/cold shoe base.
Dual modular loc-line arm system
Snoot caps for spotlight usage
Three levels of intensity adjustment
Special Notice:
You have to press around 3 seconds to active the Bunny LED
The LED is designed to be used underwater. If it is used on land, please switch the brightness to lower level otherwise the light will overheat.
The charger will blinking when connected to power source.
[Specification]
LED spec: 2x CREM XML2 U2 Wide Light LED (White, 5000K)
Brightness: 300 Lumens
Mode: 100%->50%->25%
Charge Time: 2.5 hour (2A Charger)
Color temperature: 5000K
Bean Angle: 90 degrees
Battery: 1x 18650 Li-ion battery 2600mAh
Run Time: 120 minutes
Depth Rating: 60m
Weight: 170g (include battery)
Configure: two buttons operation with battery level indicator
LengthL: 24x 1/4" loc-line
[Includes in the package]
Bunny LED x1, 18650 Battery x1, Snoot adapter x2, Charger x1, Grease x1, Spare O-ring x1, Carry Bag x1
[Manual]
[Sample Photo]
Stock:

In Stock

Model:

FITLEDBUN

F.I.T.