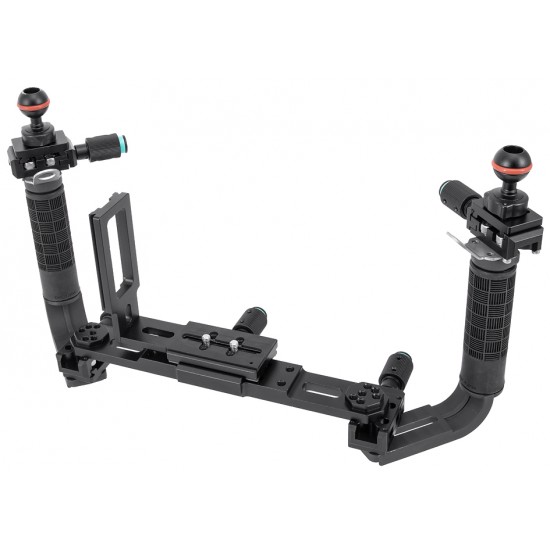 INON Grip Base D-PRO (Quick Shoe System)
[Description]
"Grip Base D-PRO" bringing together the INON "Quick Shoe System" and bearing the name of high-grade "PRO"
The "Quick Shoe Series" allows you to easily detach/attach a housing or a handle from/on a base tray.
The Quick Shoe uses the Arca-Swiss system, commonly used for tripods, allowing to separate the plate from the clamp. The handle with locking mechanism on the clamp part provides secure locking without any rattling and easy and quick installation/removal. You can freely change combination of INON Quick Shoe plate and clamp for various applications.
*Please note that INON Inc. has not confirmed compatibility of this product with other brands' Arca-Swiss style products.
[Features]
Flexible detaching and docking system
All-in-one set of INON "Quick Shoe System" consisting of Quick Shoe Main Base, L-Type Bracket, Quick Shoe W27 Set (4), D5 Holder (2), D5 Lanyard Plate (2) and Direct Base III (2). INON's unique Arca-Swiss system "Quick Shoe System" at five locations provides secure and reliable installation without any rattle, and speedy and easy separation allowing you to freely separate and combine component parts. Underwater, the Grip Base D-PRO dramatically increases the lighting options while it serves as a space-saving solution on land benefitting you with comfortable and budget friendly transportation.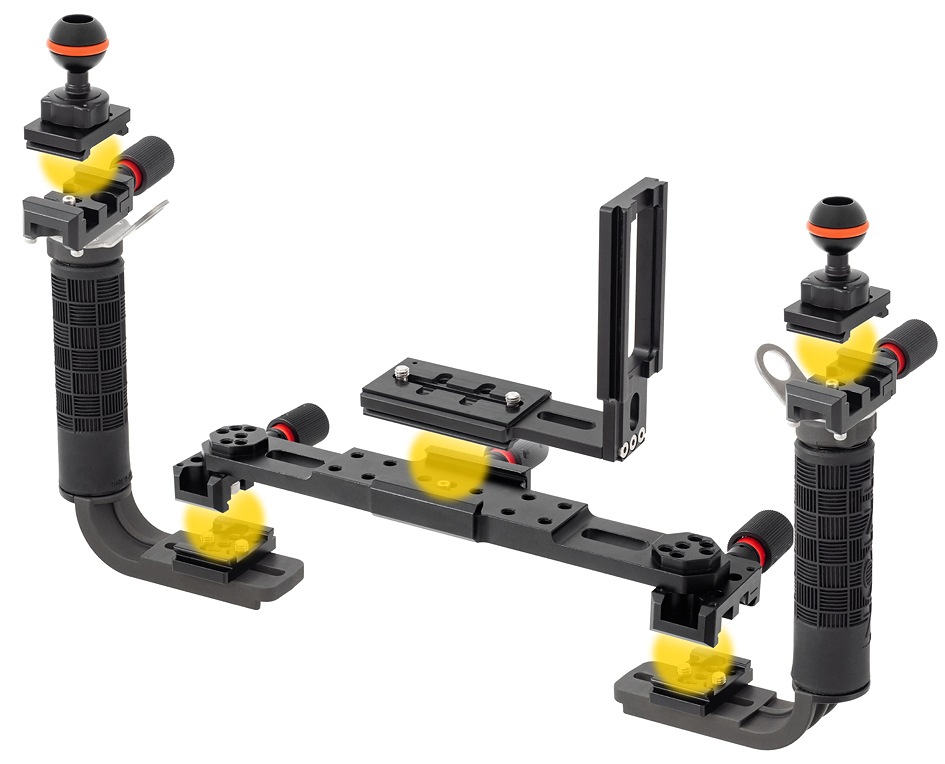 The "Quick Shoe" clamp is equipped with a handle having a locking mechanism which visually indicates LOCK/UNLOCK status. The green display indicates LOCK status showing the clamp is in use mode, and the red display indicates UNLOCK status showing the clamp is in installation/removal mode.

Low angle portrait shot
Having the "Quick Shoe L-Type Bracket" which can be attached on a housing with 12-52 mm/0.5 – 2.0 in. tripod screw hole spacing enables to change the camera to vertical position without altering the lighting.

Now you can shoot vertical low angle shot which is not possible with a conventional base tray with integrated grip.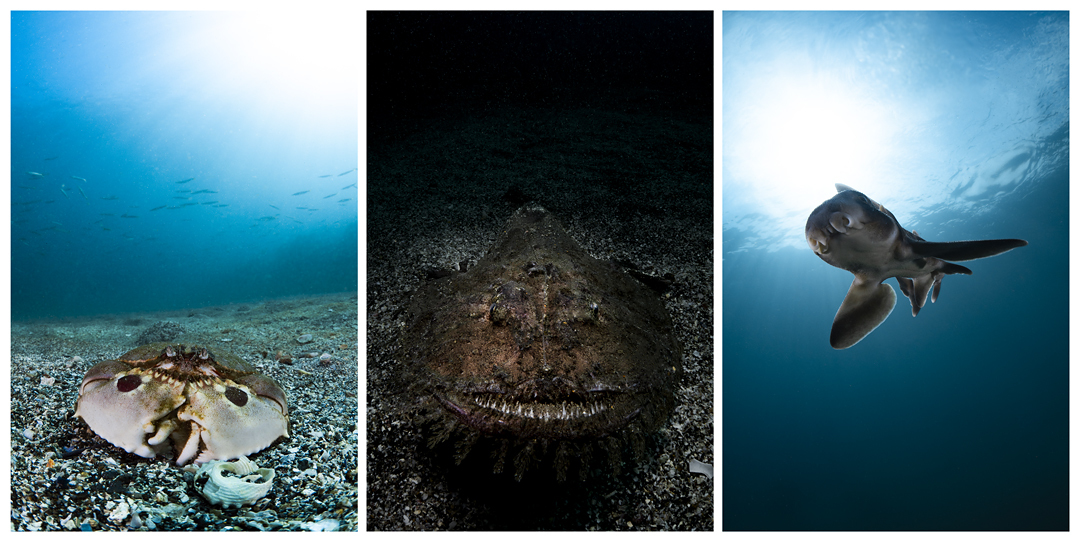 *Please note that not all of products are confirmed compatible with this product. If the installation of this product interferes in opening/closing the housing, it should not be used.
Tailor-made system
A wide variety of optional parts of the "Quick Shoe System" can be configured to customize it as you wish.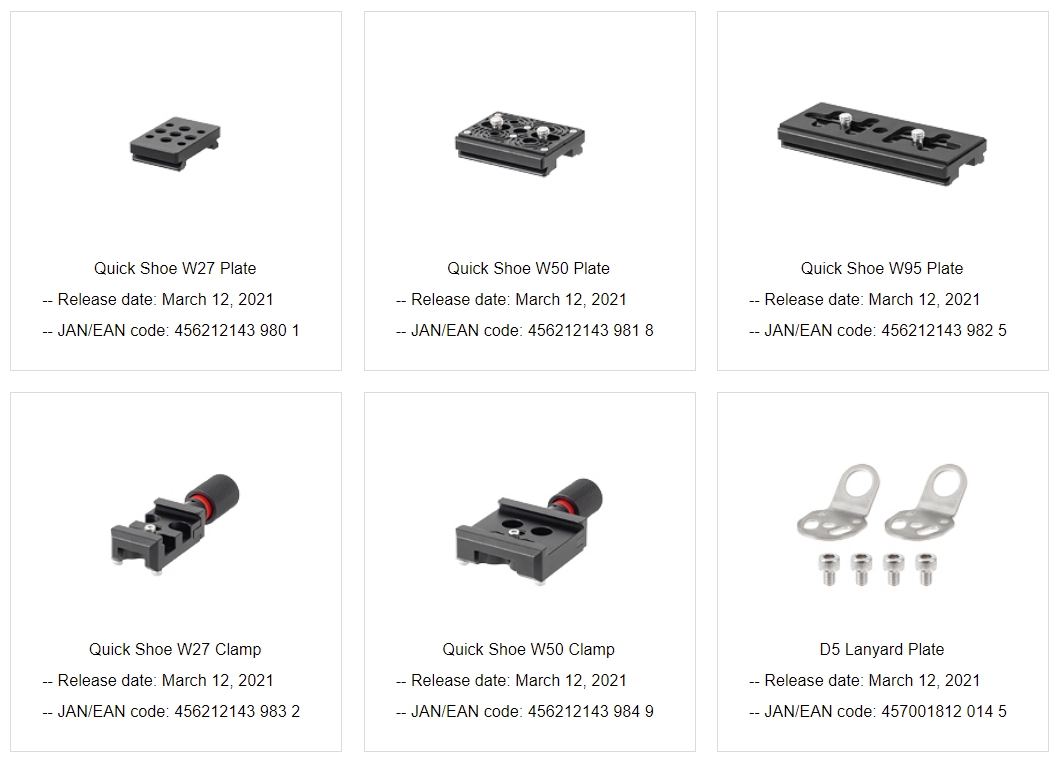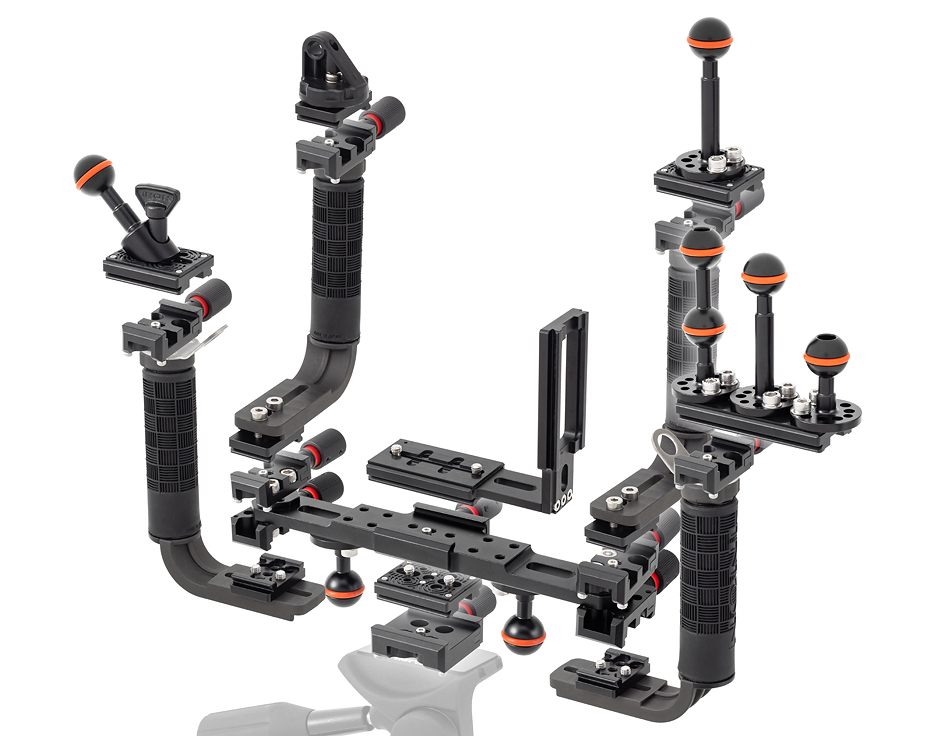 [Specification]
Dimensions (W x H x D):

375.6 x 205.1 x 96.7 mm/14.8 x 8.1 x 3.8 in
Weight: [air] 835 g/1.8 lb, [u/w] Approx. 553 g/1.2 lb
Material/surface finishing: Corrosion resisting aluminum alloy/rigid alumite, ABS etc.
[Video]
Stock:

In Stock

Model:

4570018120152

Weight:

0.84kg

Dimensions:

37.56cm x 20.51cm x 9.67cm

INON